EXPERIENCE
Designer
Firma Architecture Inc.
May 2023 - Current
Design Intern
Office/Bureau Studio
May 2023 - Oct 2023
Designer, Publication Assistant
Art Metropole
July 2022 - Jan 2023
Design Intern
Biography Studio
May 2022 - Aug 2022

Design and Marketing Assistant Brilliant Labs
May 2019 - Aug 2019

ACHIEVEMENT
Office/Bureau
Select Food Products
2023 Davey Award Silver Winner
Corporate Brand Identity Catagory

2021 Korean Film Festical Canada
Art Talk Honourable Ment

ion and Honorarium
ACTIVITY
Kernel Community

Fellow
PEOPLE I'VE WORKED WITH
Architecture/Real Estate
Firma Architecture Inc.
Grain Lofts
Royal Lepage

Artists
Ashley Culver
Hank Bull
Lia Maston

Education
Brilliant Labs
Public Health Agency of Canada
Discover Tourism Canada

Financial
CPA Ontario
Advisors

Lifestyle
Coterie Brands

Non-Profit
Art Metropole
Bentway
Shoes Off Collectives

Product
Select Food

Restaurants
Parquet
Bitter Melon
Salad King
I am an emerging designer based in Toronto. I believe design encourages questioning, and learning more about the world has been my motivation in the design world. My skills sets are stronger in the area of conceptualization, project management, written/visual communication, and design research.

When I am not designing, you can probably find me exploring every aisle of grocery stores for entertainment purposes.



︎RESUME




︎EMAIL

irenelee.designer@gmail.com

WEBSITE REDESIGN
The Bentway


DESIGNED AT
The Office/Bureau


ART DIRECTOR
Annika Qureshi


BRAND IDENTITY
Super Fantastic


DESIGNERS
Annika Qureshi, Anika Jinco, Irene Lee, Jacob Sharrard, Janine Thomas


DEVELOPERS
Adrian Trimble, Lynn Gammie, John Ryan


PROJECT MANAGERS
Dylan Welsh, Krystal Campbell

BRIEF
Update the existing website to reflect the communal identity of the space and enhance responsive features for better guidance and accessibility.


The Bentway is a local Toronto initiative that transforms public space under the Gardiner Express. The project was updating the existing website to reflect a step forward in The Bentway Conservancy's ability to promote and communicate their diverse range of programming, including: ongoing installations and exhibits, seasonal arts and culture programming, single-day events and performances, and various contents including articles and essays that exclusively live online.


Working closely with developers and senior designers, I assisted with designing page layouts for legacy content, using components from a new custom WordPress theme. By the end of the two years making, I was a part of the fit and finish process as well, testing and solving responsive features throughout all stages of the website launching.

EDITORIAL DESIGN
Art Metropole Catalog


EXECUTIVE DIRECTOR
Jonathan Middleton


DATA COORDINATOR
Sara Maston


INVENTORY ASSISTANT
Dallas Fellini


DESIGNER/PRODUCTION
Irene Lee

BRIEF
Design a 2022 catalog for Art Metropole.


Art Metropole is a non-profit visual arts centre with a focus on contemporary art in formats predisposed to circulation and dissemination: artists' books and art publications, video, audio, electronic media, and multiples. Art Metropole produces exhibitions, talks, screenings, performances, and other programming that feature and/or intersect with distributed art practices.

As a sole designer of the team, I have produced 2022 AM Catalog featuring their publications, managing from art direction to print production. The catalog introduces new and backlist publications as well as audio items. It was distributed to libraries and bookstores in Canada and the U.S.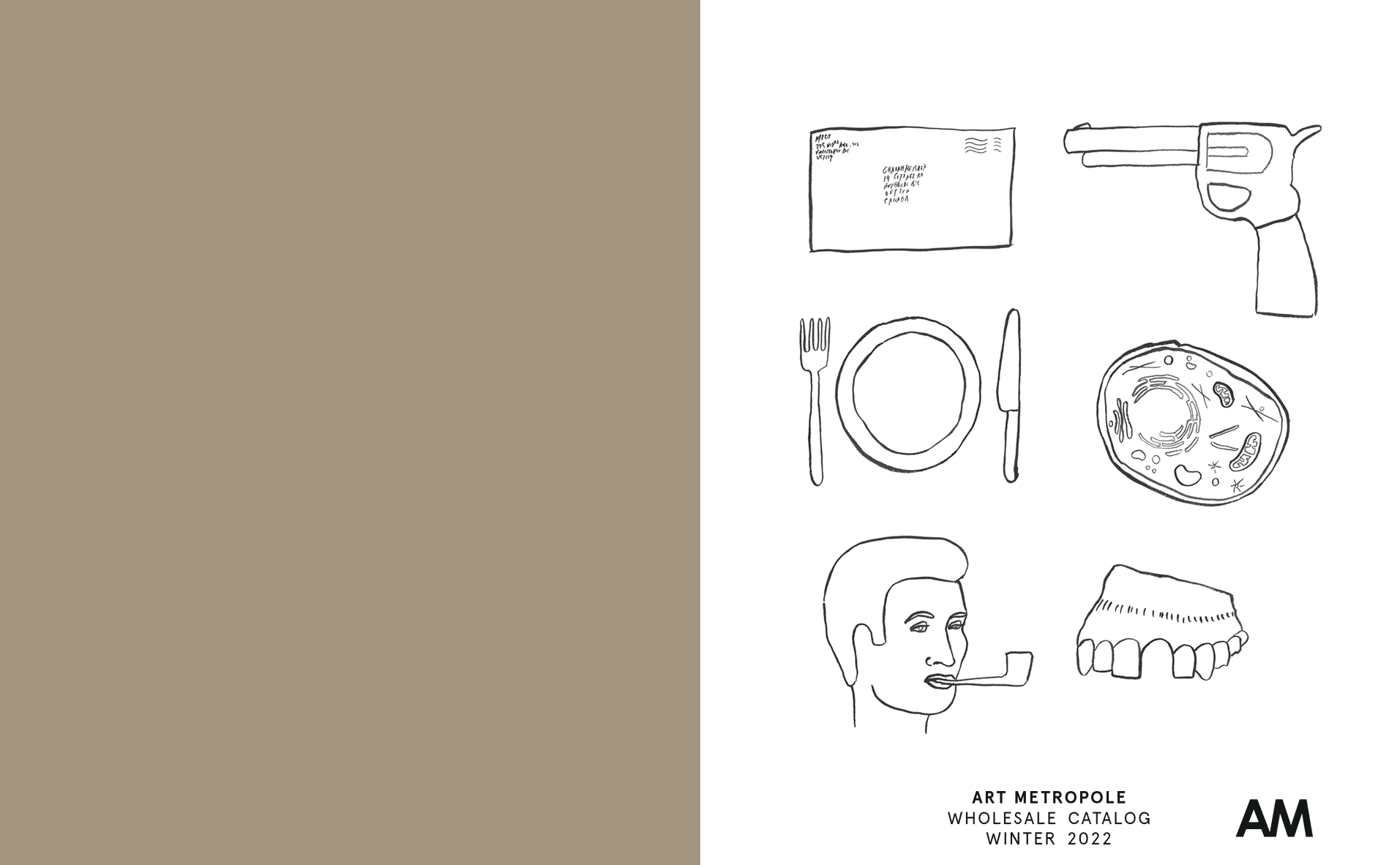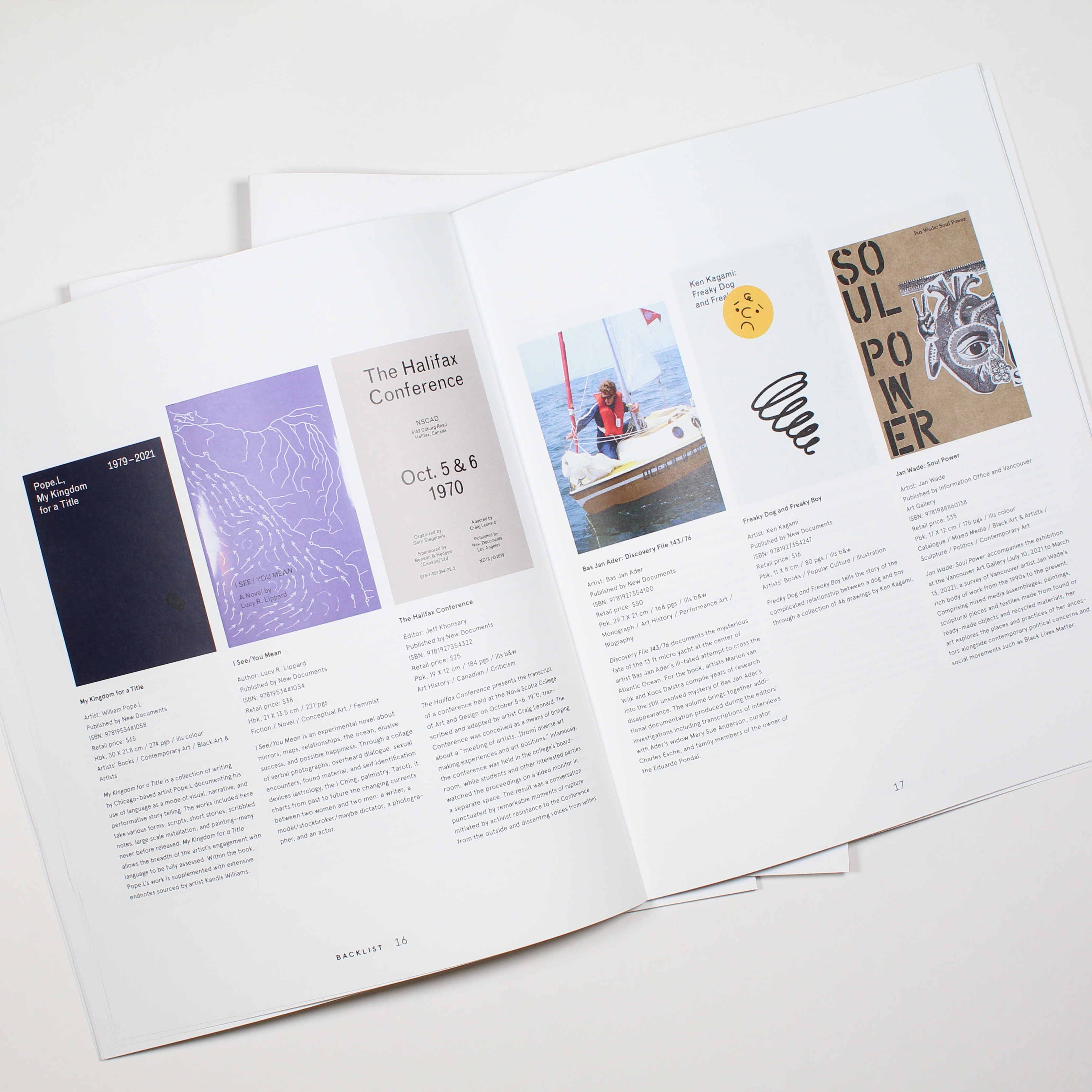 EXHIBITION DESIGN
Shoes Off Collective: PARALINE


CURATORS
Aysia Tse
Jason Mendiola


ARTIST
Haley Chiu


DESIGNER
Irene Lee

BRIEF
Create a visual identity and website for Shoes Off Collective's PARALINE exhibition.


Shoes Off Collective is a pan-Asian group of creatives based in Toronto. As a community, they explore the idea of art, activism, culture, social issues, and kinship. In 2023, they presented PARALINE, an exhibit that showcases works that reflect these thresholds and transitional states as we move through space and time together.


As a sole designer of the team, I created the visual identity, social media content, website, and prints for the exhibit. PARALINE is inspired by a pattern of glass block partitions often seen in Asian restaurants, reflecting on the markers of space that grounds us while revealing potential opportunities beyond.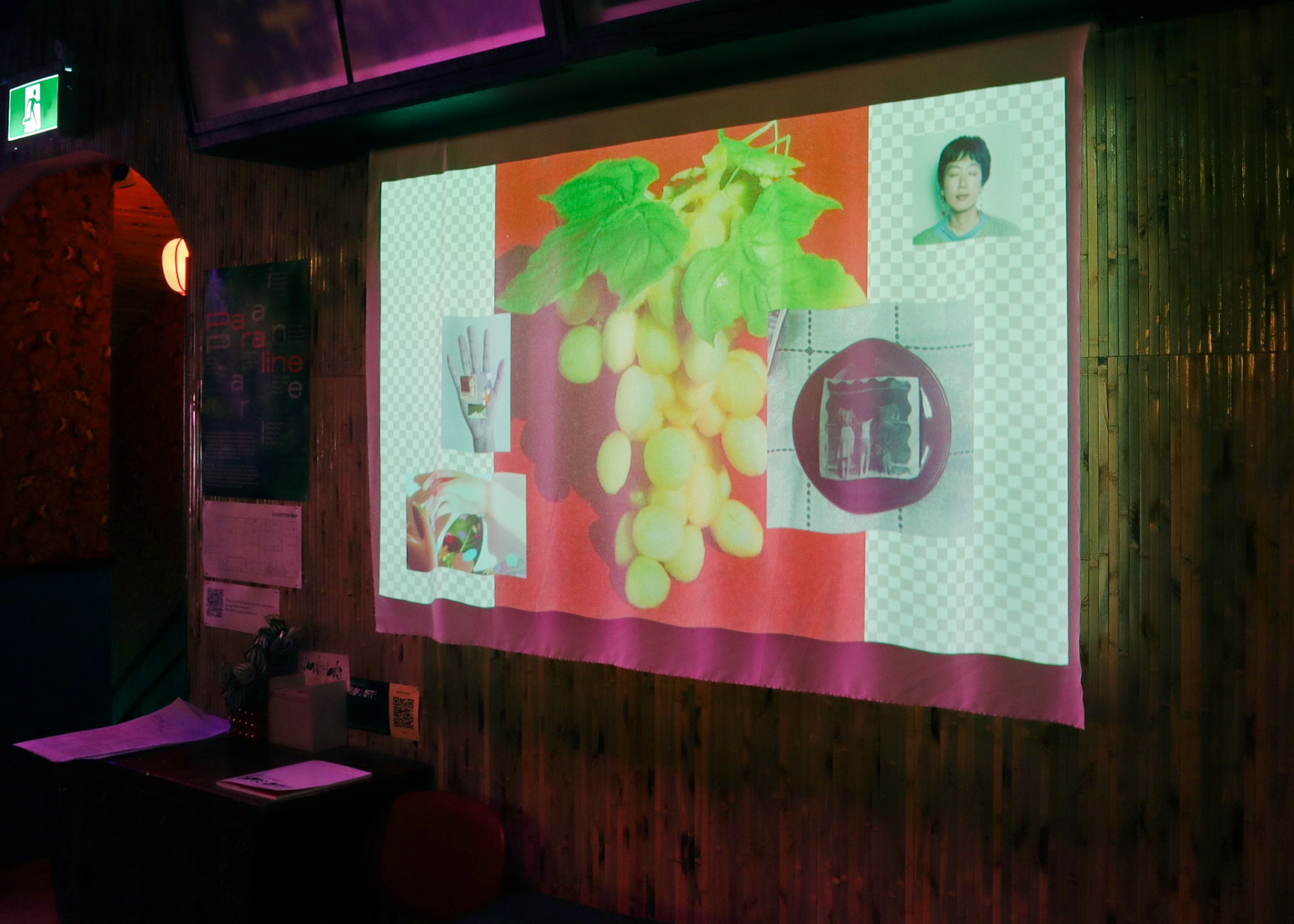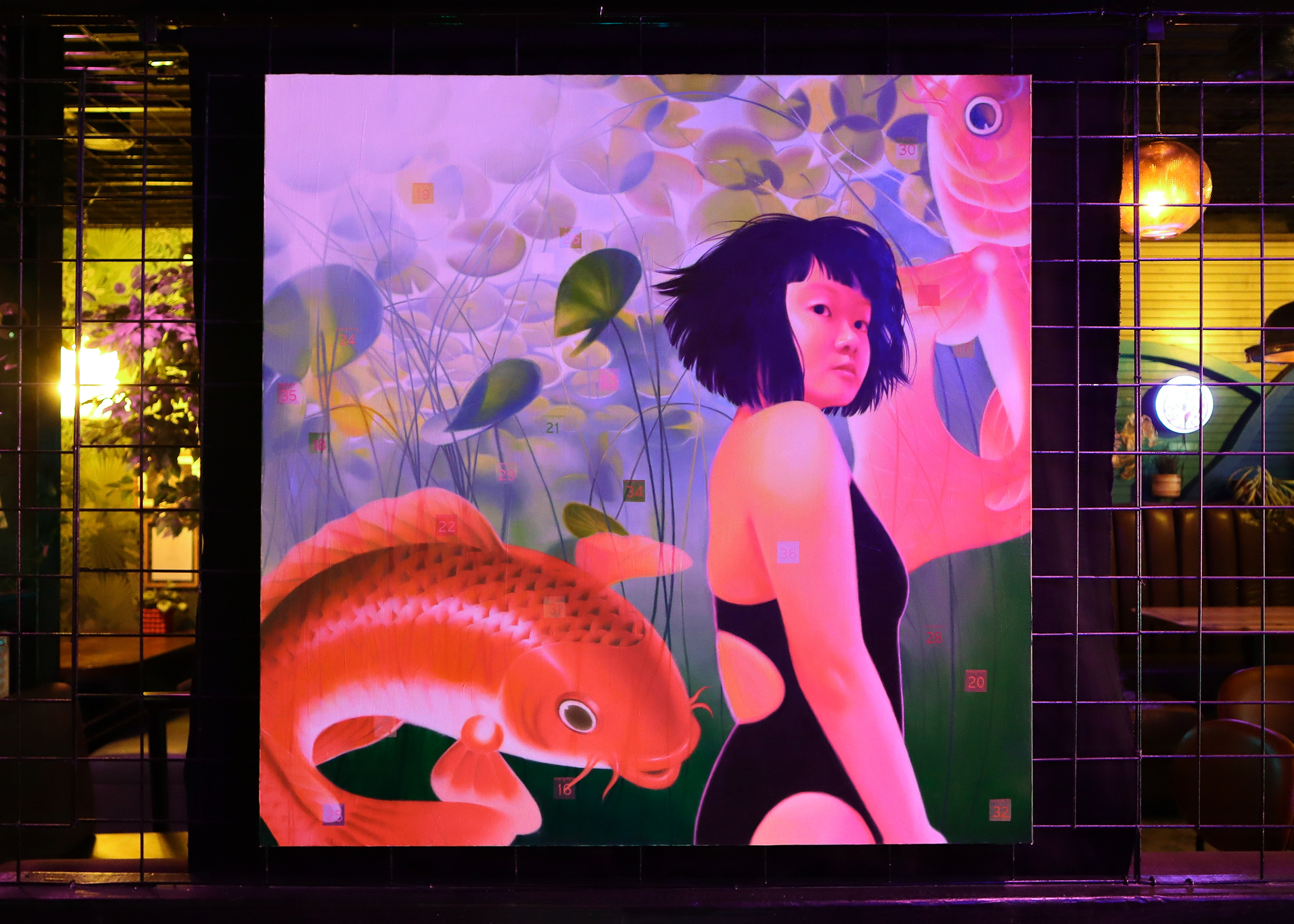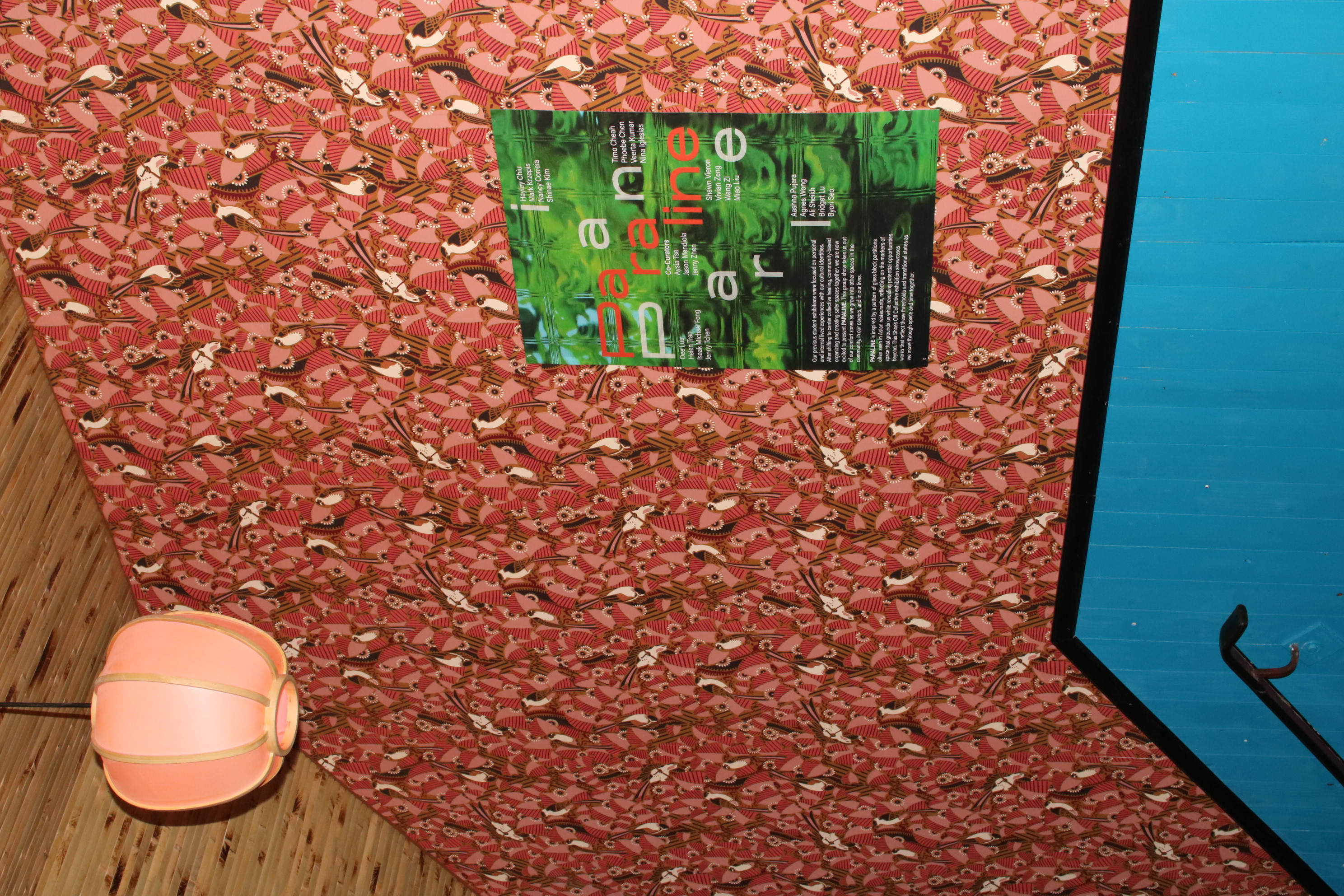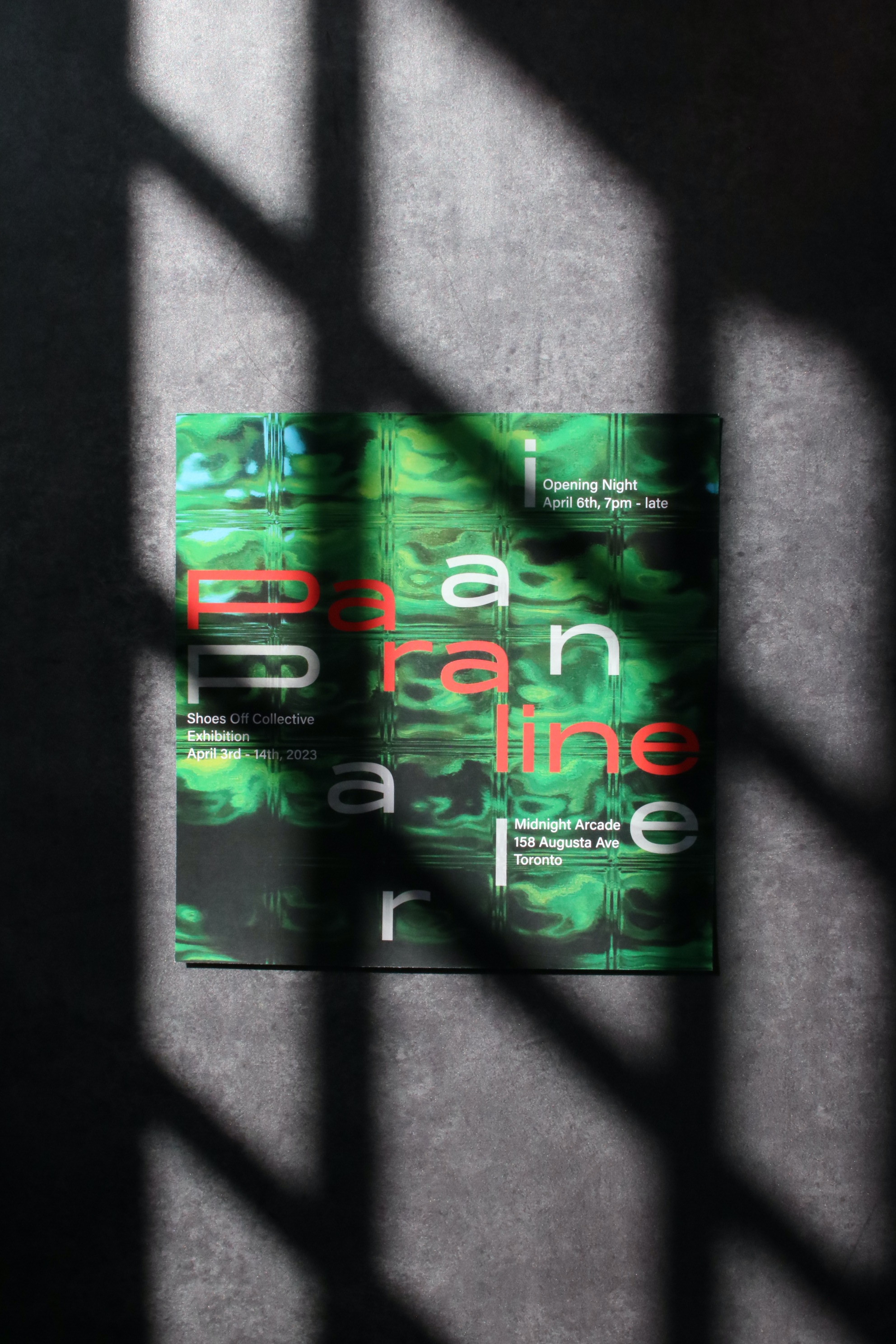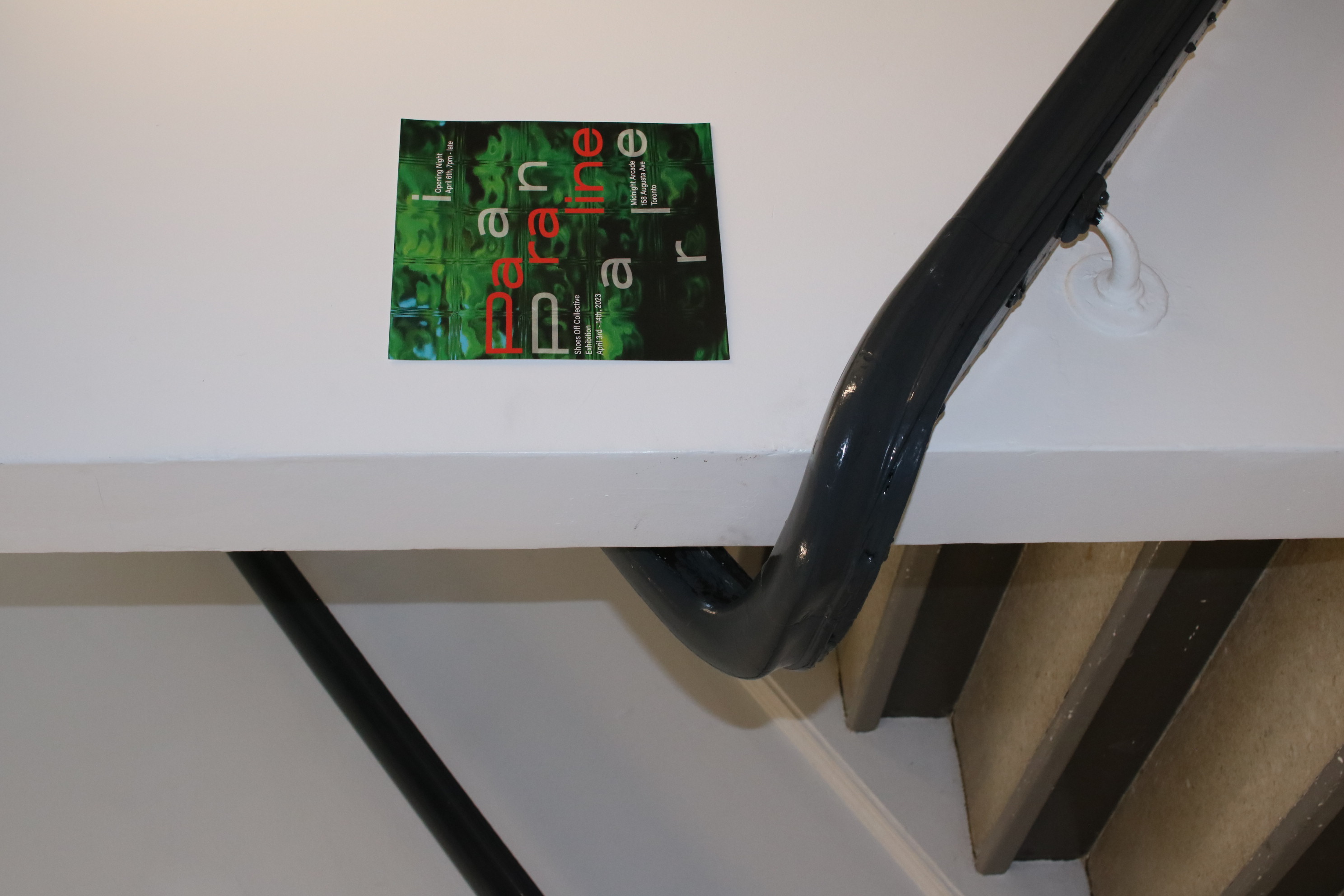 ---
EDITORIAL/INTERACTIVE DESIGN
Thesis: Adulthood Fantasies
ADVISOR
Lewis Nicholson
DESIGN/PRODUCTION
Irene Lee
DELIVERABLES
Beyond the Fantasy of Adulthood: Re-centering of Self
7 x 9.5, 223-page book
Adulthood Testimonials (Body of Work)
6.5 x 9.5, 112-page book
Interactive Installation
48 x 96 poster, 2 books, kids table, and chairs
Growing up, I often wondered about the territory of adulthood. As a 23-year-old living a liminal phase of my life between childhood and adulthood, I find emerging adulthood a freeing yet anxious experience.


With the goal of exploring and possibly revising our understandings of adulthood in modern society, my thesis began with secondary research on the theme of the transition from childhood to adulthood. Following this, I conducted 13 interviews among my peers as a form of primary research with intimate personal stories.


The genuine stories engage with the topic of age, gender, cultural, social, political, emotional, and practical aspects of the emerging adulthood stage in life. As a visualization of the growth process and individual lives, a spiral form diagram is used as an interactive piece. The interactive poster invited more than 250 participants throughout the 5-day exhibit, sharing their growth moments.